My Blog
Posts for tag: dental treatment
By David E. Habecker DDS
December 02, 2017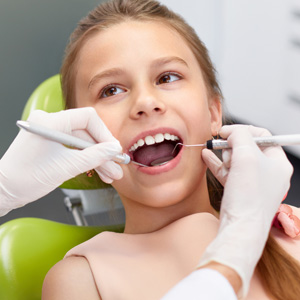 Soon after the primary (baby) teeth begin to give way, the teeth a child will have the rest of their lives start erupting into the mouth. But while they're permanent, they're not as strong and developed as they will be in adulthood.
That's why we treat young permanent teeth differently from older adult teeth. For example, a decayed adult tooth may need a root canal treatment; but this standard treatment would often be the wrong choice for a child's tooth.
The reason why involves the pulp, the innermost layer of a tooth, which plays a critical role in early development. Young permanent teeth continue to grow in sync with the jaws and facial structure. Most of this growth is in the dentin, the layer between the enamel and pulp, which increases proportionally to the other layers as the tooth matures. The pulp generates this new dentin.
A root canal treatment completely removes the diseased tissue of the pulp. This isn't a major issue for a mature tooth because it no longer needs to generate more dentin. But it can have long-term consequences for an immature tooth whose growth may become stunted and the roots not fully formed. The tooth may thus become brittle and darkened, and might eventually require removal.
Because of these potential consequences, a root canal treatment is a last resort for a young permanent tooth. But there are modified alternatives, depending on the degree of pulp exposure or infection. For example, if the pulp is intact, we may be able to remove as much soft decayed dentin as we can, place an antibacterial agent and then fill the tooth to seal it without disturbing the pulp. If the pulp is partially affected, we can remove that part and place substances that encourage dentin growth and repair.
Our main goal is to treat a young tooth with as little contact with the pulp as possible, so as not to diminish its capacity to generate new dentin. Avoiding a full root canal treatment if at all possible by using these and other techniques will help ensure the tooth continues to develop to full maturity.
If you would like more information on dental care for children, please contact us or schedule an appointment for a consultation. You can also learn more about this topic by reading the Dear Doctor magazine article "Saving New Permanent Teeth after Injury."
By David E. Habecker DDS
June 10, 2014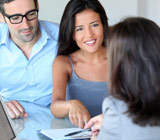 Advancements in dentistry have created an abundant source of treatments for restoring health and vitality to diseased teeth and gums. Unfortunately, not all of these treatment options may be in your financial reach. Fortunately, there are some affordable restorative options, as well as cost-effective treatments that could buy you time until you can afford a more permanent solution.
Your first step is a dental examination to evaluate your current oral health and possible future treatment needs. If you're not already showing symptoms of tooth decay or gum disease, we would evaluate your probable risk for future disease development. Risk assessment enables us to recommend a prevention strategy that is relatively inexpensive and may save you on more expensive dental procedures in the future.
If the examination reveals some current problems, it may be necessary to prioritize. Painful or abscessed teeth are a dental emergency and should be treated as soon as possible. Other conditions, like mild gum disease would be next in line; however, a word of warning: the longer you postpone treatment for many of these conditions, the greater the likelihood of subsequent bone and tooth loss, which will lead to more extensive — and expensive — treatment.
There are also new alternatives to traditional treatments that are less costly but still have many of the benefits. For example, less-costly glass — or resin-based fillers are becoming a popular option for restoring decayed or damaged teeth. Though not quite as durable as more expensive options, these new materials are life-like in appearance and work well on repair sites on non-biting surfaces.
You should also look to one other resource for managing the costs of dental care — us, your dental team. While we want your teeth and gums to be as healthy as possible, we also understand "wallet" issues. We can work with you on financial matters to ensure you're getting the effective care you need, including payment plans for more expensive treatment processes, working with your dental insurance plan, and recommending affordable treatment options.
The key is to develop a long-term care plan targeted to your individual dental needs. Knowing where we need to go — and adapting treatment strategies that match your resources — will help you get the best dental care you can afford.
If you would like more information on dental care treatment options, please contact us or schedule an appointment for a consultation. You can also learn more about this topic by reading the Dear Doctor magazine article "Cost-Saving Treatment Alternatives."